City of Bones by Cassandra Clare
My rating: 5 of 5 stars


First of all...

Jace from the movie (which I have not watched btw, but have seen the guy. lol) is sooooooooooo NOT Jace from the book. Like seriously, WTF?




Second of all...

This was was sooo gooooood. I always forget how much I love YA, and I love it...a lot.

Sometimes you just need a break from all of the sex (Yes, this girl does need a break from the sex, LOL) and the passionate love and the dirty talk and the grown ups...grown ups suck! ;P

City of Bones is full of shadowhunters and demons and werewolfs and vampires and warlocks and downworlders and flying motorcycles and little fat rats and stupid, stupid people and mundanes and well, that actually might be it. But I fucking loved it. So much.

Jace Wayland (Shadowhunter)




is a sexy, jerkface jackass, and that is the main reason that I am in love with him. I can just picture his blond locks in his eyes and his know it all demeanor and his bare feet and hooded eyes...




Clarissa "Clary" Fray (Mundane, maybe) is one tough cookie. (lol) Everything she ever knew is actually not what she knew at all. Her life is completely turned upside down from one day to the next, but she doesn't let it get her down.

I liked the friendship of Jace and Clary...and then the sweet, innocent kissing and then the misunderstandings and the looks of rage and the protectiveness they have for each other and the forehead touches and whispers and the breaths that are felt behind the neck...




I loved the fighting action parts. When I felt like falling asleep because I was so tired some unexpected "situation" would come up and then I was wide awake dying to know what was gonna happen next.

I liked the secondary or side characters, whatever they are called. Simon...I like him. He's funny and sweet and cute in that nerdy cute way. He's a good friend. (view spoiler)[Not who I want for Clary, AT ALL. (hide spoiler)]
Isabelle...eh, I liked her alright. I really don't know her yet. Alec...at first I wanted to punch him in the throat, but I think I like him. Magnus...yes, I have a sweet tooth for Magnus. lmao.

Hodge Podge Asskabodge...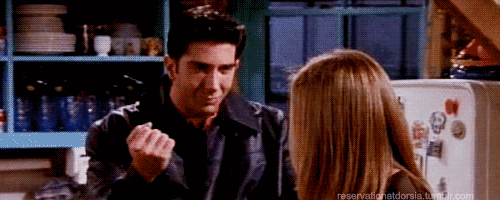 Valentine...

Ditto to the way I feel about Hodge Podge Asskabodge.

I think I liked the rest of the characters, as well, except for Raphael (said in Spanish accent) the Spanish Vampire. He's such a stupid bloodsucker. Which is really too bad, because I love the Spanishes.

Oh and Luke...I love ya, man. lol

At one point I was like NOOOOOOOOOO, wtf...what the fucking fuck....NOOOOOOOO...




Other than that sock to the gut that felt like death, all was fucking awesome. Great book, my friends, great book!! ;P